VISIONS IN VELVET: Your Ideals For a Queer Scarborough
Come make Scarborough Queer History and make radical banners to donate to the Scarborough Galleries & Museums Archives...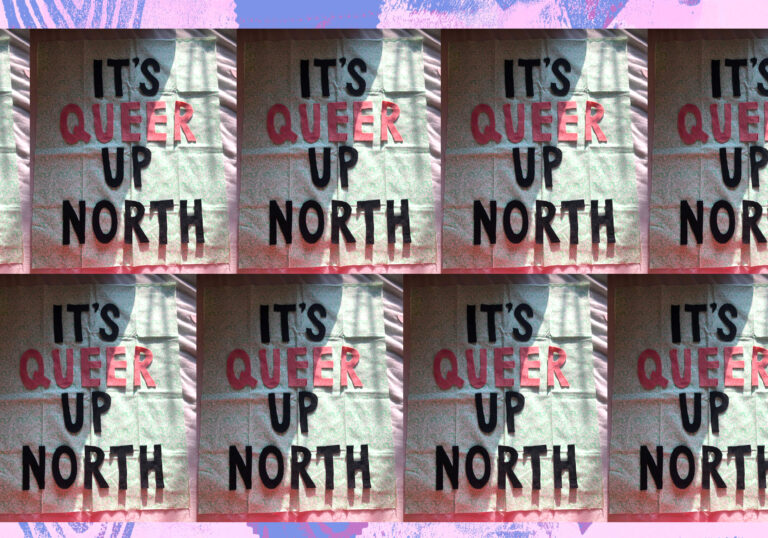 When: Saturday 25th June 2022 | 5:00 – 7:00pm
Where: Woodend Gallery, The Crescent, Scarborough, YO11 2PW
Cost: FREE
All ages welcome, no age limit.
COME BE A PART OF SCARBOROUGH'S QUEER LEGACY
We will be exploring tradtional queer signmaking and looking at it's history to influence our Queer Creations, exploring colours, shapes, symbols, texts and imagery from Scarborough as the basis of what we'll be making.
We will begin with experimenting with text and image on our overhead projector to experiment with how our signs and banners might look like, using historical pictures for reference. The banners and signs will then be donated to the Scarborough Museums and Galleries archives as the first modern queer items to be included in the archives.
The workshop will be drop in and you are welcome to come and go at any point! There will be complimentary drinks and music, the workshop is available to all ages, and is totally free.
About The Workshop
The workshop is part of The Queer Infoshop event on at Woodend Gallery from the 25th to the 26th of June 2022, head to the website and check out the other events on Eventbrite to learn more about what's on!
The Queer Infoshop is supported by Crescent Arts, Scarborough Zine Library, Woodend Creative Centre and Arts Council England.

Tap with two fingers to activate / deactivate this map
Woodend Gallery, The Crescent, Scarborough, YO11 2PW