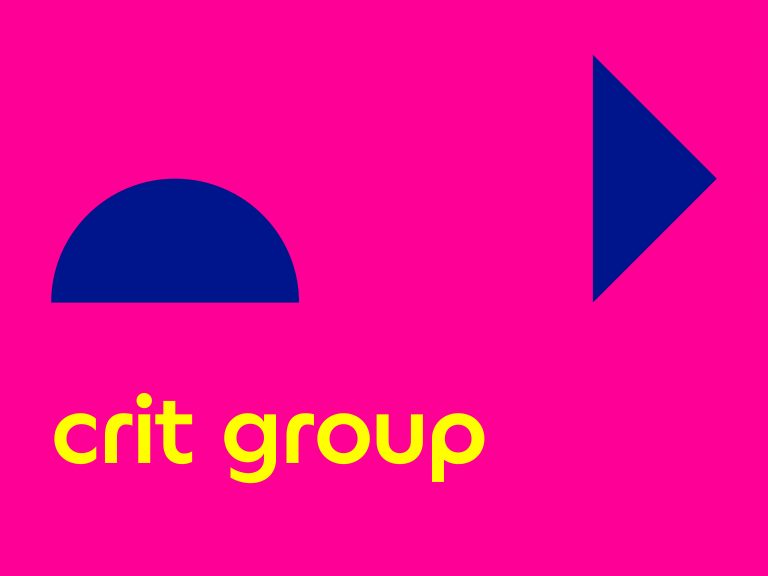 In the past year we have started open crits in order to connect and collaborate with local makers. These spaces are a place for creatives to meet, support and learn from each another. They are free and open to anyone who has an interest in contemporary art and culture.
Putting your work out can be nerve wracking so these crits offer a supportive and safe space to develop and learn about the work you are making as well as get mutual support with practical advice, around making, displaying or advertising work.
Everyone is welcome to bring something to discuss or share, it can be the seed of an idea, a finished piece or something you are halfway through; read, screen a video, play audio, start a debate.
It offers a space to exchange knowledge and build a creative community.
Everyone is encouraged to give feedback, and each maker will have 15 minutes to do as they wish with.
Sessions will be facilitated by Crescent Arts Curator, Martha Cattell
We will having guest artists for each session to be announced soon!
Who is it For: The event is suitable for everyone, above the age of 16, we encourage anyone at any stage of their career to come along. If you have any questions email: curator@crescentarts.co.uk
Location: Conference Room, Woodend, Creative Space. The venue is accessible with step-free access, and disabled parking avalible. For more information on the venue please visit: https://www.woodendcreative.co.uk
How much is it: The event is FREE and open to all, we just ask you to sign up via Eventbrite so we can keep an eye on numbers.
Mon, 11 Oct 2021 18:00- 19.30pm — BOOK NOW
Mon, 15 Nov 2021 18:00-19.30pm — BOOK NOW
Mon, 13 Dec 2021 18:00-19.30pm — BOOK NOW