Fermentation // Pickle workshop with Meg Woodward-hay
After working on the garden for months-Gardener and artist Meg shows us how fermentation can be an easy way to use !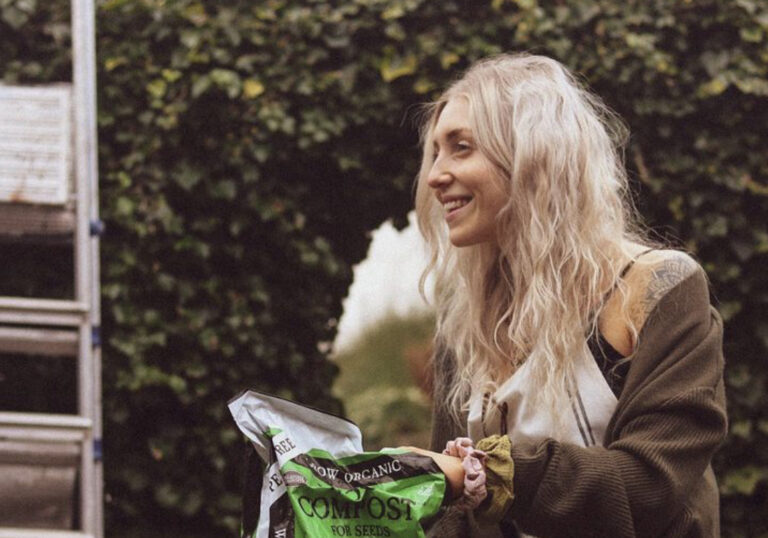 When: Saturday 9th Sept 2023
Times: 1pm-3pm
Where: The Confrence Room, Woodend Gallery, The Crescent, Scarborough, YO11 2PW.
To celebrate the opening of our upcoming exhibition 'Grounded', we've invited gardener and artist Meg Woodward-Hay to come and show us tips and ticks on how to ferment and pickle our crops!
We are going to do some easy fermenting (making sauerkraut) it requires no heat and can be made in the home with little extra expense! I will go into the history of sauerkraut and it's relevance culturally and how beneficial it is in the diet – each participant will take home a jar of sauerkraut they have made!
Tickets available at varying prices available HERE
Have a look below to see the fun we had last year making sauerkraut!
Access
The venue is wheelchair accessible, with an accessible bathroom and changing facilities. For more information about the venue head to the Woodend website: https://www.woodendcreative.co.uk  Large print captions are available from the front desk at Woodend, and download our accessible document about the space: https://bit.ly/3OlFuqE
Email Martha with any further questions: curator@crescentarts.co.uk
Covid Updates:
Masks are still recommended to wear unless exempt, social distancing and regular hand sanitizing are both still strongly advised. For more information view our full Covid update here.
Exhibition Opening
Crescent Arts is pleased to invite you to the opening of the exhibition on Tuesday 12th September, 1pm-3pm at Woodend Art Gallery in Sandbox, with celebrations of our hard work and mocktails-FREE and open to all!
This project is kindly funded by Arts Council England and North Yorkshire Council.








Tap with two fingers to activate / deactivate this map
Woodend Gallery, The Crescent, Scarborough, YO11 2PW