(KIDS WORKSHOP-FREE EVENT) Nathan Wackett's Big Long Draw!
Join us in our main gallery to create a big looong draw!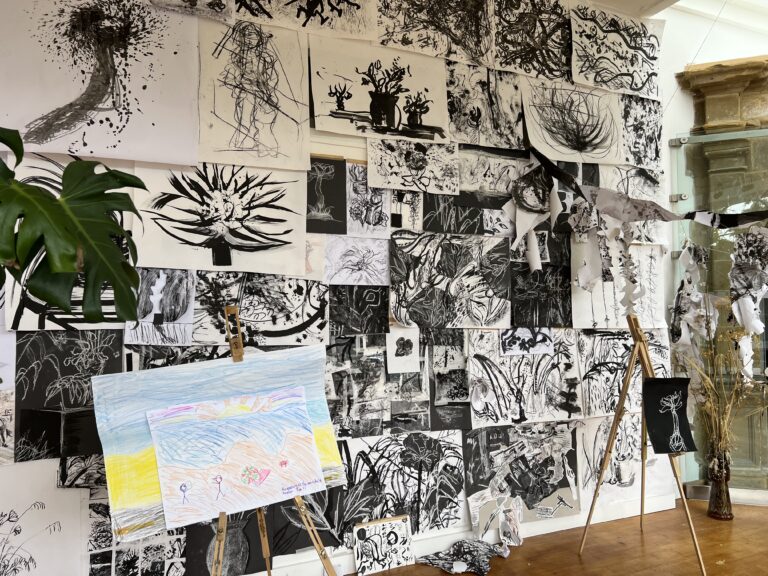 When: 12th August 1pm-3pm
Where: Woodend Gallery, Scarborough, YO11 2PW
Ages 6+
-x-x-x-
Join artist Nathan Wackett for a drop in collaborative drawing workshop, working together to continue our creations of loooong drawings in response to our main Gallery exhibition 'Let Us Never Be Still'
Mark-make with unusual tools, experiment with colour and create wonderful and wacky drawings together as a group.
No need to book, this event is free to attend.
-x-x-x-
About Nathan Wackett 
Nathan Wackett is a Scarborough based multimedia artist, muralist and zine enthusiast. His work focuses heavily on a DIY, accessible and visibly queer approach to creating, aiming to take the pretension out of fine art. Nathan is a fully qualified and DBS checked teacher as of 2022.
Adult supervision is required.
-x-x-x-
Access
The venue is wheelchair accessible, with an accessible bathroom and changing facilities. For more information about the venue head to the Scarborough Museums and Galleries: Woodend website:https://scarboroughmuseumsandgalleries.org.uk/visit/woodend-gallery-and-studios/
Download our accessible document about the space: https://bit.ly/3OlFuqE
Email Hannah with any further questions: Hannah@crescentarts.co.uk
Covid Updates:
Masks are still recommended to wear unless exempt, social distancing and regular hand sanitizing are both still strongly advised. For more information view our full Covid update here.
Tap with two fingers to activate / deactivate this map
Woodend Gallery, The Crescent, Scarborough, YO11 2PW