NEW EXHIBITION in SANDBOX // Grounded
What does being grounded mean to you?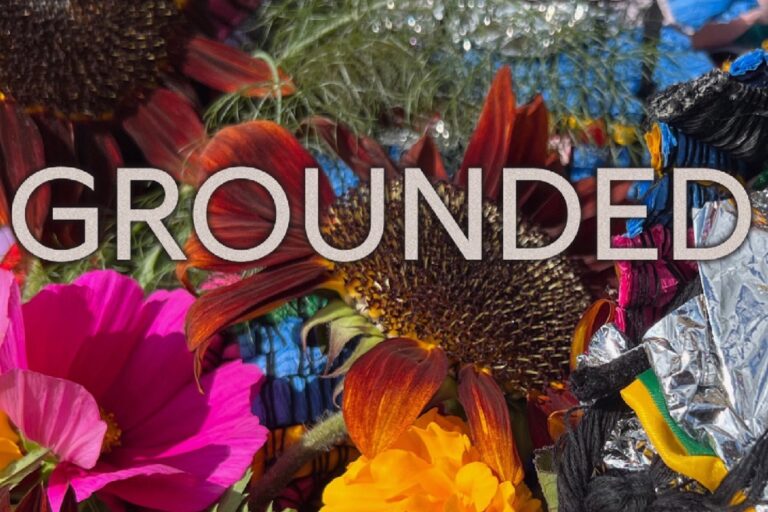 When:
 12th September 2023-7th January 2024
Where: Woodend Gallery-SANDBOX, The Crescent, Scarborough, YO11 2PW
Opening Times: Monday-Saturday, 10am-5pm
Free Entry | Wheelchair accessible
Crescent Arts presents 'Grounded' a collaborative exhibition between staff and friends of Crescent Arts, artist and weaver Ruth Sprague, artist and gardener Meg Woodward-Hay, and the wider community.
Exhibition Description;
As we reflect on last years collaborative exhibition 'Dear Plants…' , we return to our garden and think about how we interact with our senses. In a world where we can be so far from being connected to the earth we want to remind people not only the importance, but the joy of self soothing. In this process we have been reconnecting with the environment through gardening, creative weaving, natural dyeing and activities that bring us back to our five senses. Grounding ourselves through creativity and leaving a legacy for these sounds and fabrics to continue on. Like these items, we as humans are transient-our emotions, views and goals consistently changing, but the ground beneath us remains. We have created this interactive installation to remind people to take a moment, ground themselves, and engage with all their senses.
When this installation is dismantled, items will go to The Blueberry Group students and Personalised Learning to be enjoyed and used.
Access
The venue is wheelchair accessible, with an accessible bathroom and changing facilities. For more information about the venue head to the Woodend website: https://www.woodendcreative.co.uk  Large print captions are available from the front desk at Woodend, and download our accessible document about the space: https://bit.ly/3OlFuqE
Email Martha with any further questions: curator@crescentarts.co.uk
Covid Updates:
Masks are still recommended to wear unless exempt, social distancing and regular hand sanitizing are both still strongly advised. For more information view our full Covid update here.
Exhibition Opening
Crescent Arts is pleased to invite you to the opening of the exhibition on Tuesday 12th September, 1pm-3pm at Woodend Art Gallery in Sandbox, with celebrations of our hard work and mocktails-FREE and open to all!
This project is kindly funded by Arts Council England and North Yorkshire Council.
Tap with two fingers to activate / deactivate this map
Woodend Gallery, The Crescent, Scarborough, YO11 2PW