PROJECTS: Project Space
A new flexible and fluid space in Woodend gallery space, to showcase, trial new work and ideas.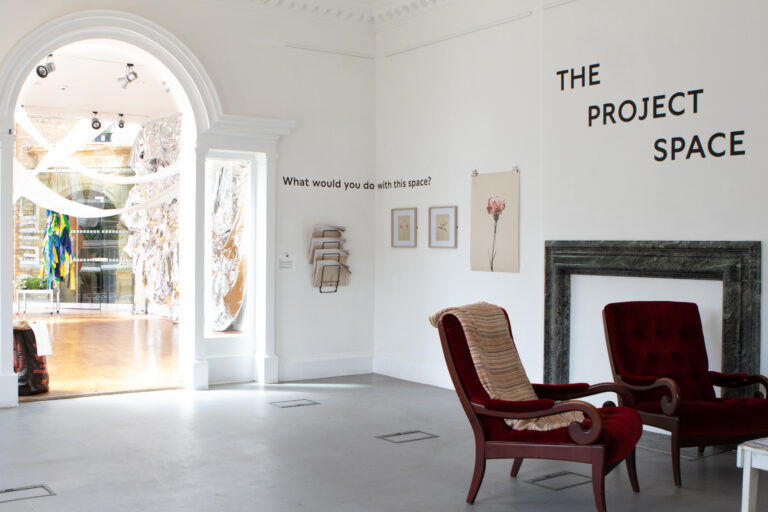 The Project Space will become a new experimental drop-in workspace to explore, test and play with new ideas and themes. It will host works in development and show artists first exhibitions. The space is furnished with a sofa, open access activities and places to meet, create and network.
We are currently in the process of running a series of drop-in sessions with local artist in the project space, to decide its purpose and how it should best represent the creative needs of the town.








Current Exhibition: The Space is hosting a selection of works by last year's Scarborough Sixth Form Art Foundation alumni, exhibiting their works one year on after 'A Sudden Movement' which ran through summer 2021. This year it includes works from Dylan Jacomb, Rio Crossley, Georgia High and Tom Lay, and the show will allow audiences to see how their work has developed and changed across the last year.
Access
The venue is wheelchair accessible, with an accessible bathroom and changing facilities. For more information about the venue head to the Woodend website: https://www.woodendcreative.co.uk  Large print captions are available from the front desk at Woodend, and download our accessible document about the space: https://bit.ly/3OlFuqE
Email Martha with any further questions: curator@crescentarts.co.uk
Covid Updates:
Masks are still recommended to wear unless exempt, social distancing and regular hand sanitizing are both still strongly advised. For more information view our full Covid update here.
This project is supported by Scarborough Borough Council, Scarborough Museums and Galleries and Arts Council England