PROJECTS: Scarborough Zine Library
Scarborough Zine Library, formed by artists/zine librarians Joel Hague and Nathan Wackett with support from Crescent Arts, is an open and accessible archive of local (and also wide-ranging) zines and small indie publications.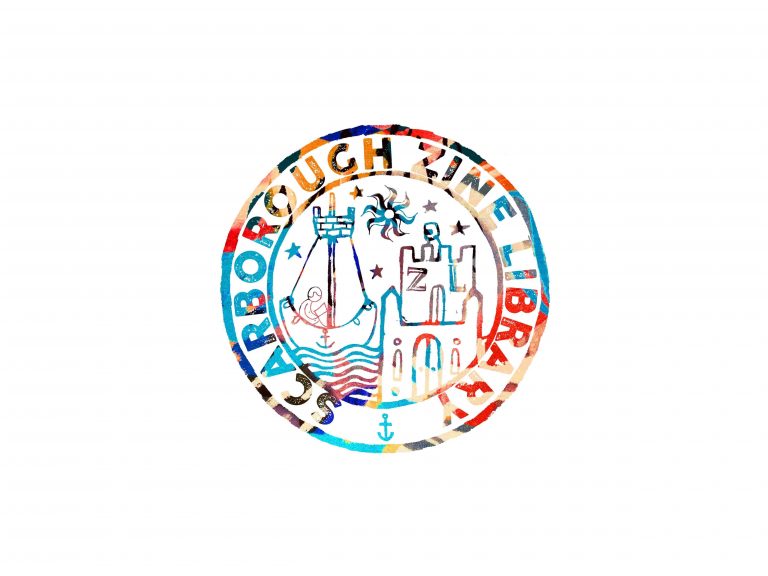 So what are zines?
Good question! As explained by Wikipedia… "A zine (/ˈziːn/ zeen; an abbreviation of fanzine, or magazine) is most commonly a small circulation self-published work of original or appropriated texts and images usually reproduced via photocopier. Zines are the product of either a single person or of a very small group, and are popularly photocopied into physical prints for circulation."
The Library features a comprehensive range of Zines from diverse voices and ranging topics, from perzines to punk, feminism to fanzines, queer zines to publications about social/political activism and so much more…
We currently have a small archive but we always still welcome new donations and the archive is always growing, we also welcome interactions for zine swaps/trades with other zine communities and archives.
We accept both physical copies and digital zines (PDFs or other high quality files), if you're interested in donating a zine there are two ways to go about it; either send a copy to this address, in case it gets lost, but also so we know who its from so we can keep a track of what we have in the archive.
'Crescent Arts – Woodend
The Crescent
Scarborough
North Yorkshire
YO11 2PW'
Or send a digital copy to our email at scarbzinelibrary@gmail.com
Please get in touch with us through our email or at @scarbzinelibrary on Instagram. There is also a monthly club, where people get together and make zines and do collage exchanges, follow our instagram for more details about these future events!










About the founders
Joel Hague is a multidisciplinary Artist specialising in printmaking and zine-making, his work concerns the beneficial aspects of wellbeing through print, zines and collage whilst maintaining a focus on experimental ways of image making.
Instagram: @_cheshur_
joelhagueartist@gmail.com
Nathan Wackett is a multi-media artist, muralist and zine enthusiast; his work focuses heavily on a DIY, accessible and visibly queer approach to creating, aiming to take the pretension out of fine art, you can find more of his work on his instagram below.
@goodboy_art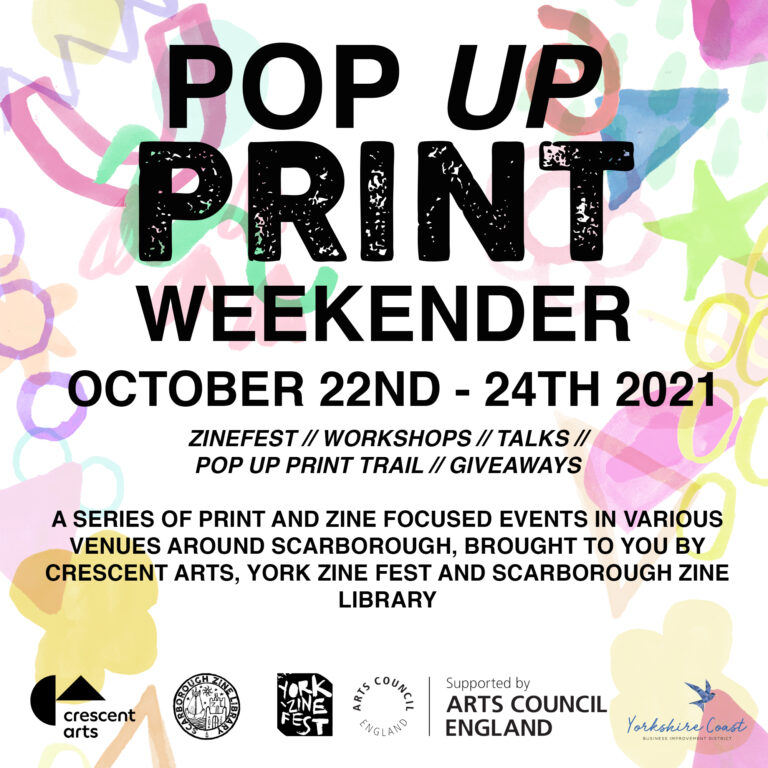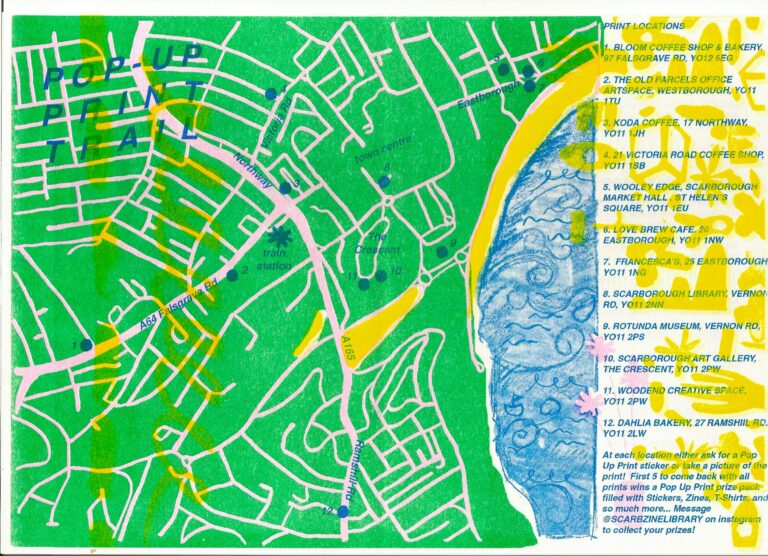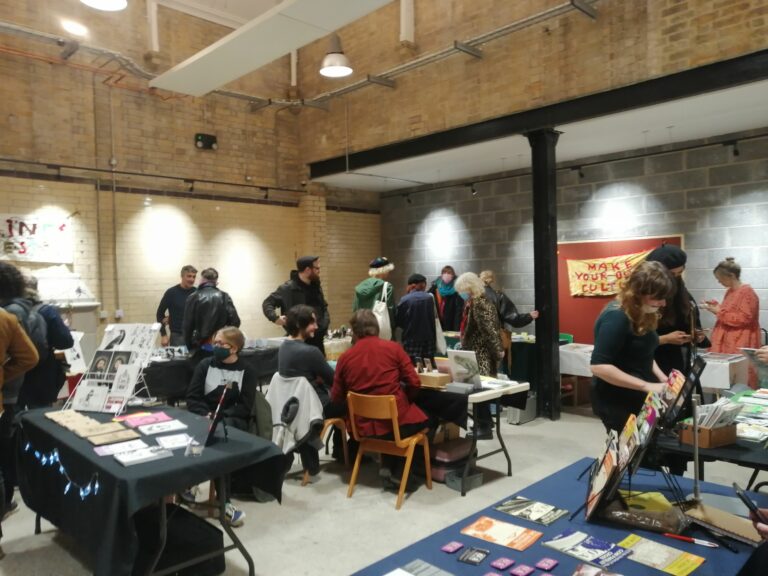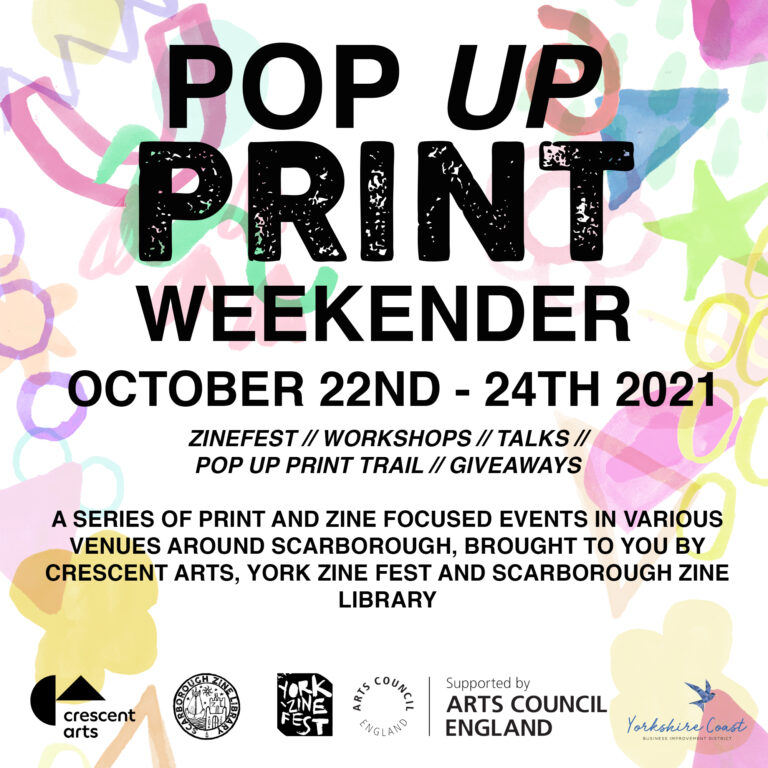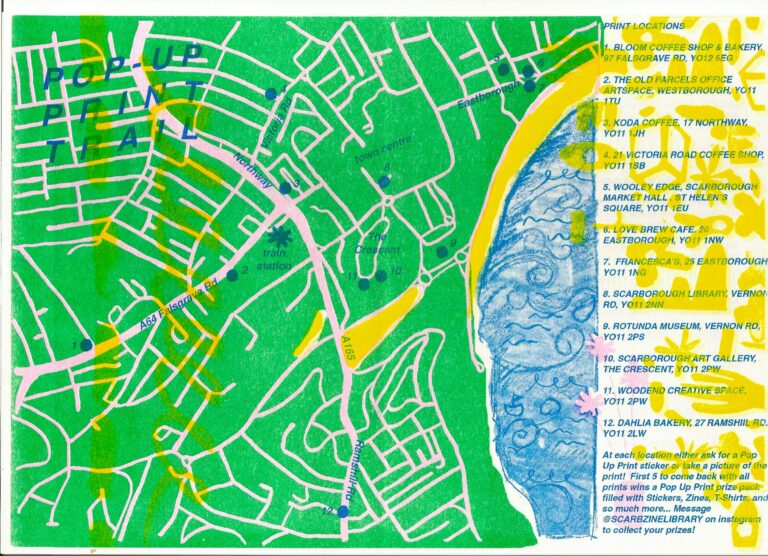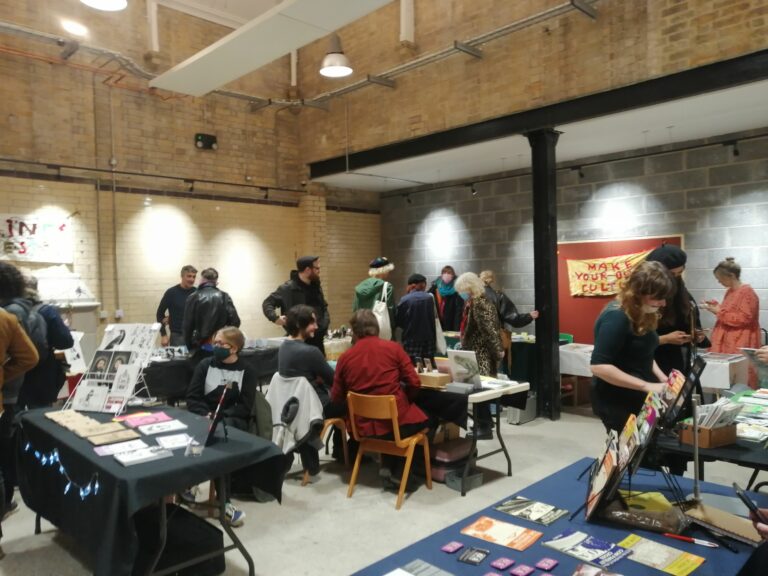 Scarborough Zine Library and Crescent Arts collaborated to run the first Pop-Up Print on Friday 22nd -Sunday 24th October 2022
A series of print and zine focused events in various venues around Scarborough, brought to you by Crescent Arts, York Zinefest and Scarborough zine library!
There was a number of events, including, school sessions, public workshops, a print trail around the town, talks from Blacklodge press and Susan Kruse and a zinefest with music from local DJ Ratty.
For more information about the event head to the past event page: https://bit.ly/3vNcwbO 
The project was kindly supported by Arts Council England and Yorkshire Coast BID.