PROJECTS: The Queer Info Shop
A new regular Queer programme for Scarborough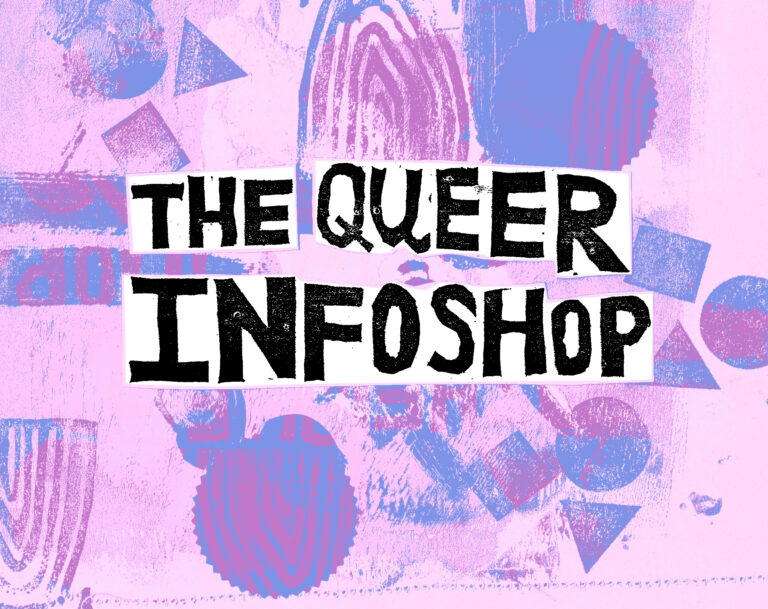 Launching in July 2022, The Queer Infoshop is a regular strand for Crescent Arts programming and hosting LGBTQ+ events.
The Queer Infoshop is a stand alone, self managed, pop up radical community space, accessible for all ages and all members of the queer community. A space to get involved in a wide range of diverse workshops, or a space for queer individuals to meet, share and exchange ideas, or even just to relax!
We want to begin an open and honest queer dialouge in Scarborough that's severely lacking in opportunities for LGBTQ+ folk of all ages. To appeal to all ages, we've programmed three workshops of a stripped back DIY nature so anyone at any skill level can come along.
Events so far as part of the Queer Infoshop:
✦ Pop Up Weekend Shop: https://bit.ly/3BOIdVV
✦ Alternative Life Drawing: https://bit.ly/3JBabGG 
✦ Mini-Queer Infoshop at NOT FOREVER YONE: Fundraiser event. Old Parcels Office, 2022.
To find out about what is coming up head to the What's On section of our website
For more information, share ideas/thoughs and to get involved contact Joel Hague: Joel@crescentarts.co.uk