PROJECTS: Woodend Community Garden
An ongoing growing project at Woodend as a collaboration between Blueberry Academy and Crescent Arts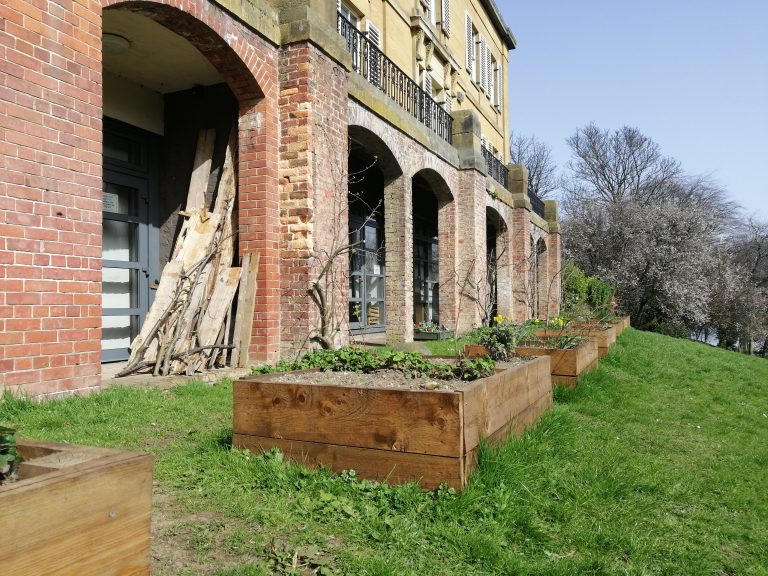 Crescent Arts are working with students from Blueberry Academy to maintain a series of raised beds outside the back of Woodend Creative Space.
The previously overlooked beds are now part of a blooming growing project. It was started in 2021 with  students devising planting plans, creating art to decorate them and working with various artists to respond creativity to the plants and flowers.
In 2022 we received funding from The Scarborough District Children & Young People's fund to build our project and have been working with artist and gardener Meg Woodward – Hay to learn and develop the gardens and culminate in an exhibition at Woodend Gallery in September 2022.










Check out our news section for updates on the various workshops we have been doing over the past year:
Making Natural Weaving Looms: https://bit.ly/3oVUZu4
Building Frames: https://bit.ly/3JtsDkl
Clay Creations: https://bit.ly/3vBNcp3
Eco-Dyeing: https://bit.ly/3vDRsEF
Natural Paint: https://bit.ly/3Qcj38p
Plants and Projections: https://bit.ly/3AYiubH
Sounds and recording plants: link coming soon
The exhibition of the project 'Dear Plants' will be opening soon, keep an eye on this page for more information.
If you have any donations or spare tools get in touch on martha@crescentarts.co.uk
This project is kindly supported by Arts Council England, Scarborough Borough Council and The Scarborough District Children & Young People's Fund