WORKSHOP: Natural Ink Making and Fabric Painting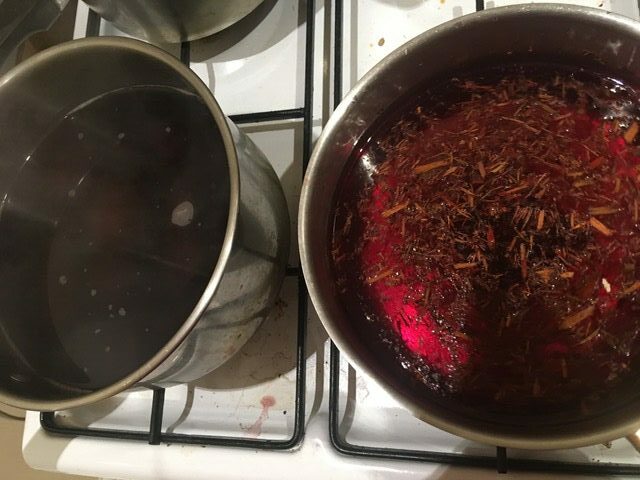 Where:
Conference Room, Woodend, Woodend Creative Space. 
When: Tuesday, 09 November 2021.
Times: 18:00 – 20:00
Tickets | (sliding scale) General Admission: £12.00 – free tickets |
An evening of learning about and having a go at natural ink making and painting onto fabric. These skills will them be channelled into making your own fabric wall hangings. The workshop will introduce you to more eco and DIY techniques of making inks and working with fabrics.
Materials: All materials and equipment will be provided.
Who is it For: The class is suitable for everyone. We have a concession rate, and also a number of free tickets avalible for those who would otherwise be unable to attend please contact curator@crescentarts.co.uk
Location: Conference Room, Woodend, Creative Space. The venue is accessible with step-free access, and disabled parking avalible. For more information on the venue please visit: https://www.woodendcreative.co.uk
Covid Safety: We will be in a large room, limiting numbers and following social distancing, with hand sanitiser available. Although masks are not mandatory, we advise participants to wear them when indoors. Please do not attend if you have symptoms of coronavirus or you have been in contact with someone with coronavirus. If you need to cancel for this reason, you will be refunded.
Tickets: We want our events to be as accessible as possible, so are offered on a sliding scale. Please pay what you can afford, all ticket costs help support the organisation and put on future similar events.
Artist Bio: Jade Blood is a York based artist who uses drawing, print-making and painting in her practice. She creates and breaks self imposed 'rules' when painting, which often results in layered, gestural work.
Website: https://jadeblood.hotglue.me/?hibes/
Instagram: @jadelblood
To purchase tickets to this event click here!