WORKSHOP: Queer Zine and Badge Making
Come join Scarborough Zine Library for a relaxed Sunday zine and badge making session.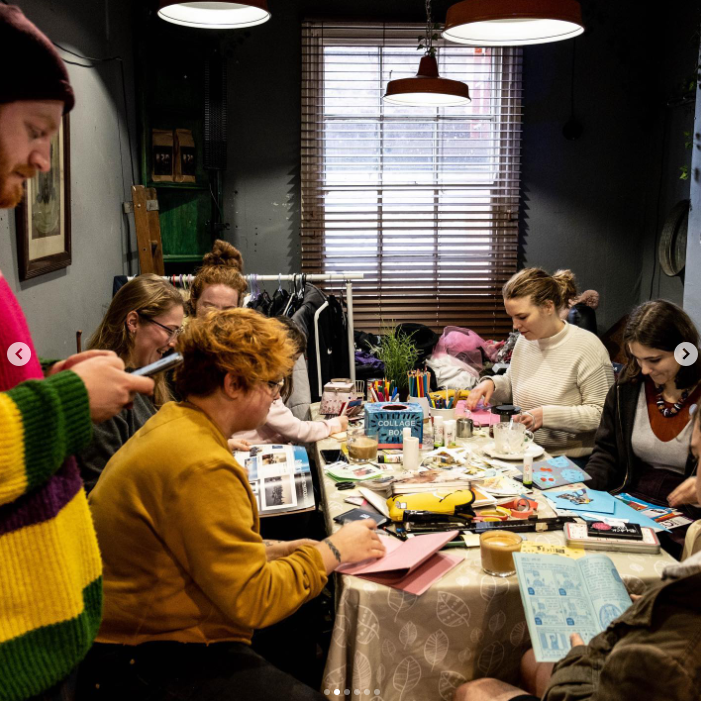 When: Saturday 26th June 2022 | 12:00 – 2:00pm
Where: Woodend Gallery, The Crescent, Scarborough, YO11 2PW
Cost: Sliding scale, pay what you can.
All ages welcome, no age limit.
Scarborough Zine Library will bring us a two hour session of experimental zinemaking using collage, stamps, drawing, poetry, print and text. You will also have the opportunity to explore the Zine collection and meet other local queer creatives.
You'll also have access to play on a badge maker, using the materials at hand craft, make and press your own personalised badges! You're also free to bring in your own pre-made designs. The drop in workshop is pay what you can rates and refreshments will be provided.
About The Workshop
The workshop is part of The Queer Infoshop event on at Woodend Gallery from the 25th to the 26th of June 2022, head to the website and check out the other events on Eventbrite to learn more about what's on!
The Queer Infoshop is supported by Crescent Arts, Scarborough Zine Library, Woodend Creative Centre and Arts Council England.

Tap with two fingers to activate / deactivate this map
Woodend Gallery, The Crescent, Scarborough, YO11 2PW