A Year Less Ordinary – Looking back at 2021
An end of year reflection from our Director Adrian Friedli...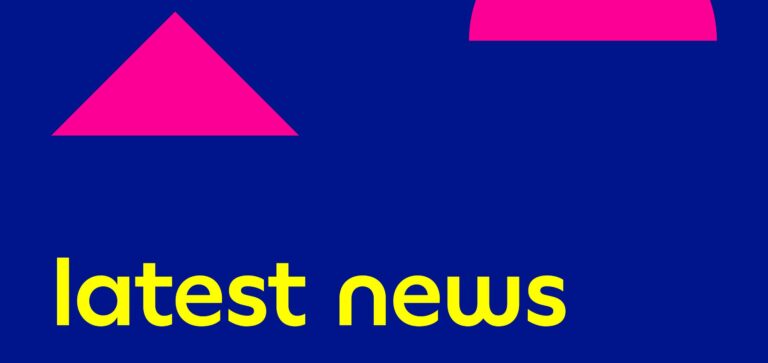 Reflecting on the last 12 months as we approach the festive break, we could not have anticipated the degree and extent of disruption and dislocation the last year has visited on us all. The ongoing impact of Covid-19, and the repercussions of the murder of George Floyd in Minneapolis, have put urgent questions into sharp relief, questions in many cases that are not new, and have not been adequately addressed for too long.
These challenges remain and the immediate future is uncertain and unsettling for many of us, so we wanted to take the opportunity to register positive developments that have been achieved during such a turbulent period.
We have built our partnership with Scarborough Museums Trust which has provided a new base for our activities at Woodend Creative Workspace, and through our new role curating the Gallery at Woodend, our first public exhibition following a relaxation of Covid-19 measures, 'preserve_konserwe', a collaboration between artists Ruth Miemczyk and Louise Severyn-Kosinska, in May. 
In July, our second exhibition, 'Place', was our first use of meanwhile space through a collaboration with the Brunswick Centre, supported by funding from Yorkshire Coast BID, featuring work by nine artists who secured micro-grants we offered through an open call. 
In August, we showcased the work of graduating students from Scarborough Sixth Form, 'A Sudden Movement', presenting the work of ten emerging artists at Woodend Gallery. We will work with a further cohort of students to exhibit their work in 2022.  We are pleased to have agreed annual revenue funding for Crescent Arts from Scarborough Borough Council to support this work.
As the year closes, Susie Green's enthralling and exuberant exhibition, Queen Green, resulting from her residency at Dalby Forest, occupies Woodend Gallery. The work was commissioned with funding from Arts Council England, another result of our partnership with SMT. 
This will also support a further commission and exhibition in 2022, and has already launched a new talent development programme for emerging artists across Scarborough (Coastal North Fellowship), and a collective conversation between visual art galleries and museums in Northern towns on the east and west coasts (Coastal North Collective).
In addition, we commissioned Leeds-based design practice Saul Studio to develop a new brand and website for Crescent Arts, which went live in July; with SMT we have worked with Cross Lane Hospital to commission Hull-based artist Luke Beech to develop a piece of technology or digital artwork that will focus on well-being and supporting recovery; we are working with Blueberry Academy on a new gardening project supporting greening of public space, and growing employability and confidence of young people supported by Blueberry Academy.
We wish you a peaceful Christmas and hope to be able to see you as our programme and partnerships continue to evolve in the New Year. Take care.
Join our mailing list
Stay up to date with our current and forthcoming programme, exhibition and events.
We don't share your information with anyone else.