Crescent Arts & Scarborough Museums Trust Partnership Granted £70,000 of Arts Council Funding
In partnership with Scarborough Museums Trust, we plan to deliver a programme of engaging, critical and sustainable new projects to develop and further visual arts along the North Yorkshire coast.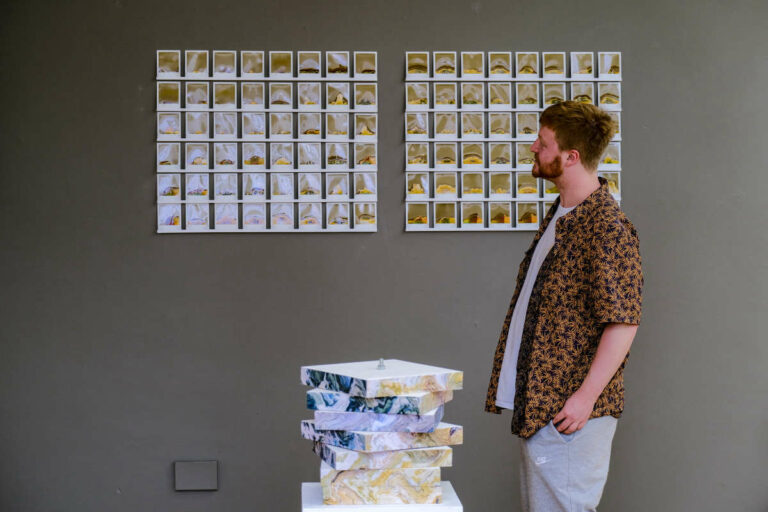 With kind thanks to Arts Council England, the plans and ambitions for our future programme are as follows:
Deliver an exhibition programme at Woodend Gallery on Scarborough's historic Crescent, with a complementary programme of events and workshops. The first of these, later this year, will see an artist funded to undertake a residency in Dalby Forest, resulting in an exhibition which reflects the shared interest of Scarborough Museums Trust, Crescent Arts and Forestry England in ecology, sustainability, the natural world and contemporary art.
Establish a talent development programme for aspiring artists working in the borough of Scarborough, supporting them through research trips, workshops and mentorships to pursue a career in the visual arts.
Launch Coastal North Collective, a series of conversations between galleries along both the north-west and north-east coasts that will seek to explore the shared challenges and issues facing artists in those areas. This will be delivered in partnership with Arts Council England.
Jane Pepper, Chair of Crescent Arts says:
"We are really pleased that the Arts Council is supporting the practical application of our new partnership with Scarborough Museums Trust by investing in a programme including commissioning new work, talent development for emerging artists across Scarborough, and building relationships between visual art galleries in Northern towns on the east and west coasts. We are excited by the opportunity for our partnership to work with Dalby Forest exploring issues arising from the climate crisis which is a core commitment for Crescent Arts."
Andrew Clay, Chief Executive of Scarborough Museums Trust, says:
"I am delighted that a partnership has been created between SMT and Crescent Arts. The funding from the Arts Council will undoubtedly ensure a greater appreciation and awareness of contemporary art in Scarborough. The talent development programme is particularly exciting and will help to fulfil one of our key strategic priorities which is to deliver initiatives that specifically support the creative industries in North Yorkshire."
Pete Massey, Director North at Arts Council England, says:
"I'm really pleased that as the Arts Council we're supporting this new partnership between Crescent Arts and Scarborough Museums Trust through our National Lottery Project Grants scheme.

"Both organisations have made significant contributions to the cultural life of the Yorkshire Coast for many years so it's great to see this collaboration which will enable them to develop a new contemporary art offer and celebrate the unique opportunities that Scarborough has for artists and audiences. It's great to see creativity used to explore environmental themes and to do so in partnership with other Northern coastal towns makes this project even more powerful."
Information on the projects, and how to apply for the talent development programme, is also available from www.scarboroughmuseumstrust.com
Join our mailing list
Stay up to date with our current and forthcoming programme, exhibition and events.
We don't share your information with anyone else.