Getting crafty with Imogen Sophia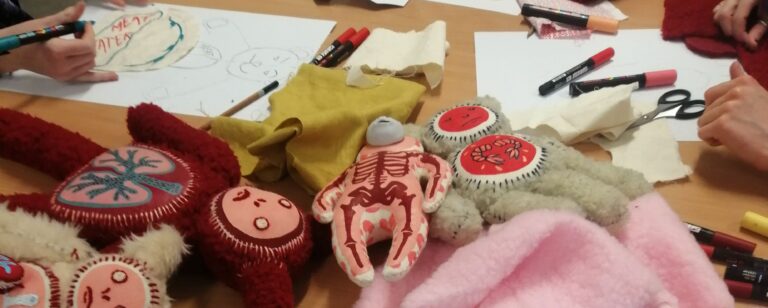 In response to our current exhibition at Woodend gallery, we asked two art foundation alumni to host two workshops in response to the show; on Saturday we had textile soft sculpture Artist Imogen Sophia come in and show us how to make textile hand puppets influenced by her signature style, thanks to Imogen for coming in and everyone for joining! We hope to work with Imogen again further in the future, watch this space for updates!
See more of Imogens work here!












Join our mailing list
Stay up to date with our current and forthcoming programme, exhibition and events.
We don't share your information with anyone else.