How to Make Kitchen Table Monotypes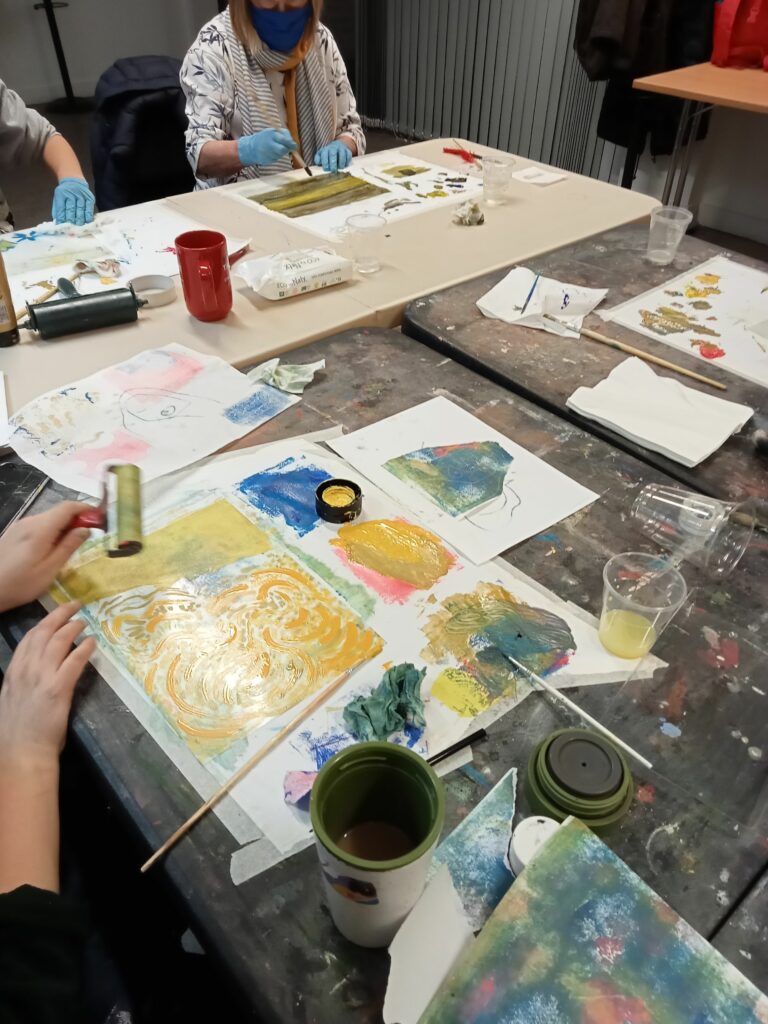 Our second workshop with York based artist and teacher Jade Blood came in the form of a monotype workshop, we began with a demonstration on using very simple mark making techniques by using block printing ink on reuseable acetate, then using these as plates for making relief prints by pressing down on them with rollers on varied surfaces.
Jade showed us a variety of interesting mark making techniques; continuing to use pencils on the back of acetate to create a line impression, using cut out collaged shape techniques to block certain areas with colours and flipping inked paper to create negative shape and line impressions.
Click here to see our previous work with Jade!

Join our mailing list
Stay up to date with our current and forthcoming programme, exhibition and events.
We don't share your information with anyone else.