Pop Up Print Weekender: 2021
Crescent Arts, Scarborough Zine Library and York Zine Fest brought you our hometowns first Zinefest, a celebration of everything DIY print and zine! Alongside this were a series of workshops, talks and pop up print trail planned in companionship with the event.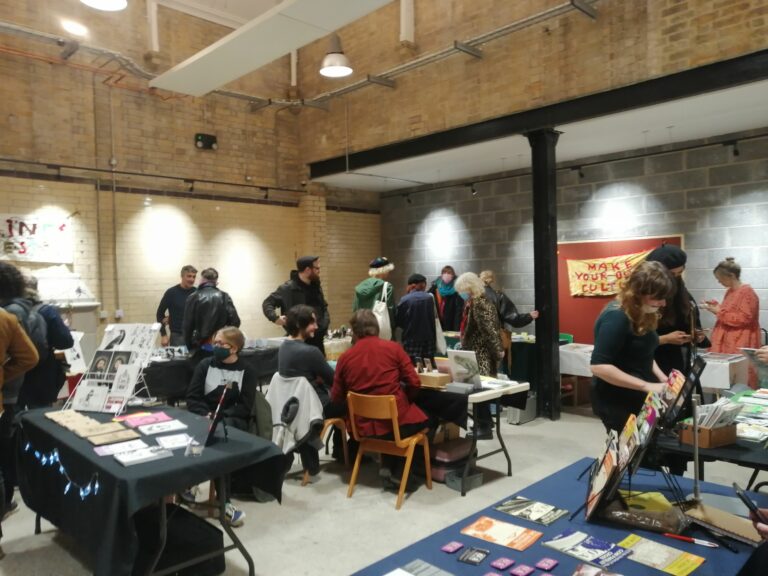 How the weekend unfolded…
To kick off the weekend of printed power we began with a celebration of printed matter bringing in Scarborough Zinefest; of whom our wonderful stallholders included Lynne Artisan, Meg Wellington, Poppy O'Rourke, Occultaria Albion, Steff Mitchell, Savannah Storm, Rose London, Footprints Co-op Footprint, Callum Wells, Louis Dorton and Lilly Williams. With Music from Ratty the Sly and music courtesy of Yay Coffee.
Saturday began with a morning workshop from Joel Hague and Nathan Wackett from Scarborough Zine Library, in which they hosted a two hour drop-in session for talking, learning about and making zines. More of these workshops are on their way, to hear about what we have coming up soon follow @scarbzinelibrary! 
Our second workshop was scheduled in from 1:30-3:00 at Woodend Gallery, we hosted a kids printmaking with trash session where children were able to crafty with parents in this fun family friendly workshop with artist and teacher Jade Blood, using crafted items from rubbish to generate experimental mark making, then translating these into very simple kitchen monoprinting. 
To bring the weekender to a close, we hosted two talks then a drop-in intimate Q&A session with all the artists involved including curator Martha Cattell, teacher/artist Jade Blood, first talk with CJ Raey from Black Lodge Press.
Print Trail
To promote the weekender we asked 12 artists to donate or make 12 pieces of work, which we linked to 12 locations around different places of Scarborough; big thank you to the local businesses who got involved, and thank you to the artists who kindly donated their artworks!
We really hope that this is beginning of something quite grander for Scarborough, to keep updated with what else we might have going on follow us on our social media to make sure you don't miss out on a thing!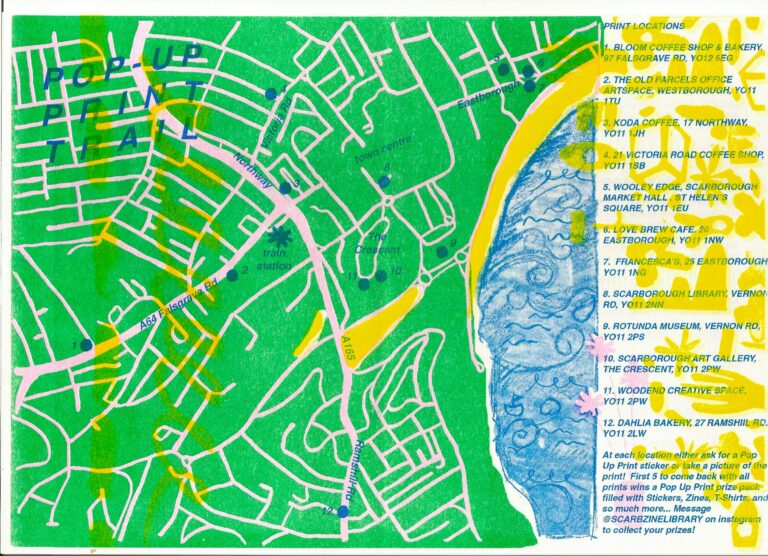 Join our mailing list
Stay up to date with our current and forthcoming programme, exhibition and events.
We don't share your information with anyone else.