Response to Sheffield by The Aimless Archive
In this blog entry, The Aimless Archive responds to a trip to Sheffield with the Coastal North Fellowship using notes made during the visit and text-pieces put together in the weeks after.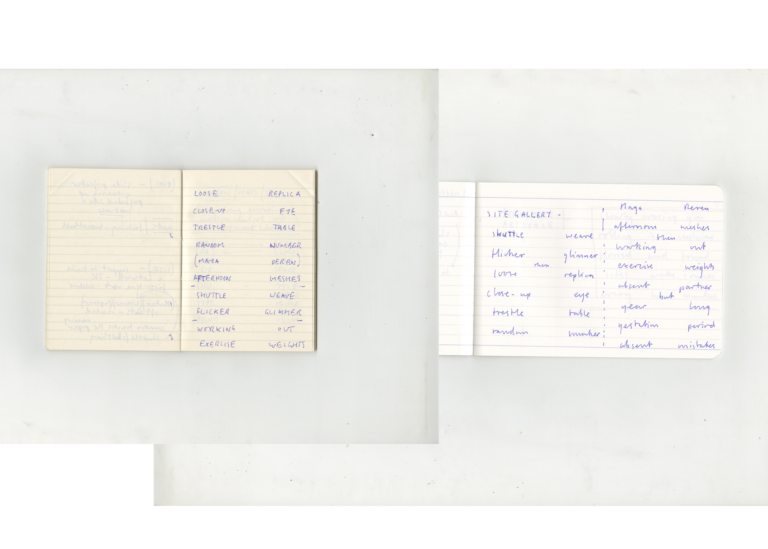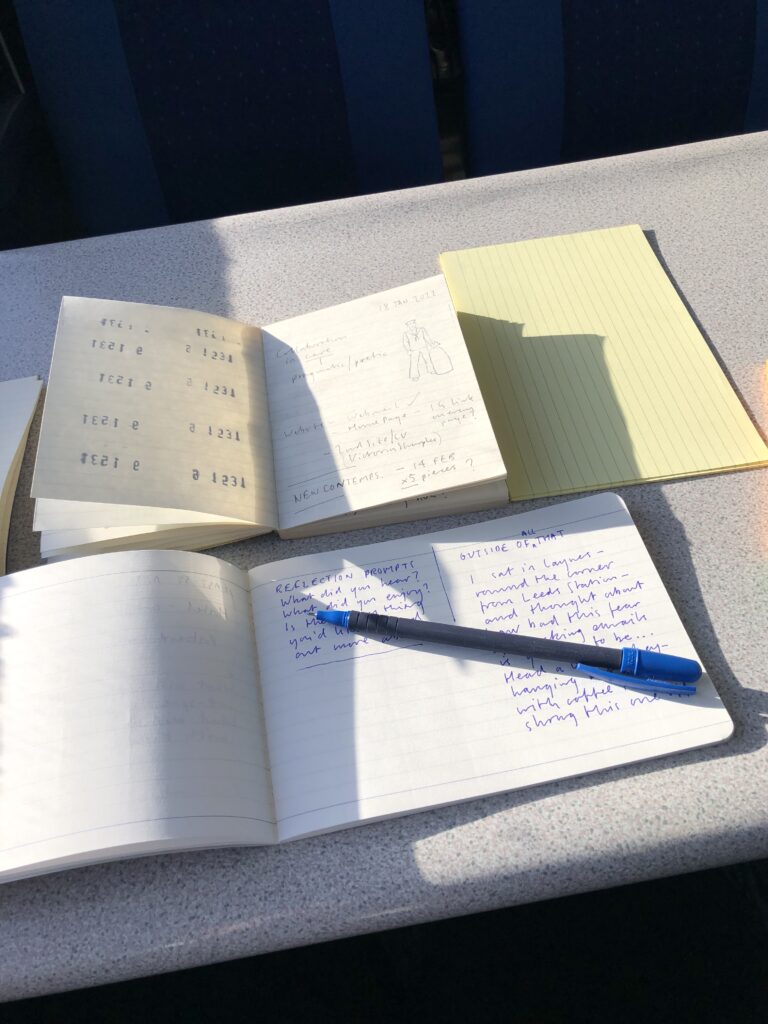 I've never been to Sheffield before – I'd thought about it often – but then decided I'd wait to go with someone. The Coastal North Fellowship gives me a group of friends to go with. We are to take in Platform 21 – an exhibition of x5 artists across x3 spaces: Bloc Projects / Site Gallery / Yorkshire Artspace. (Listed in order of itinerary).
Our group walk out of the train station – following the falling water – and into a grid of streets and brick buildings – tall enough to give intermittent permission to bright winter sun and blue skies. The shutters are down at Bloc Projects. The bricks here are painted cold grey – we get let in the side door. ('Water' and 'entry points' might come up again…).
The pre-idea I have of Bloc Projects is an intimate space for a first solo exhibition – a room of perfect dimensions. I am delighted when the slide projector gets switched on – I'd heard about it's clunky sound and it doesn't disappoint. Slides all queued up – and each drops through…
I then think about the nets… fishing and basketball. Soils and cases – keepsakes. Travels with earth. Dispersed. The keeping is meaningless without the loss. The stuff that falls through the sieve. Deliberately untranslated interviews.
In a serendipitous event, an article by my friend, Alex Stubbs gets published on Corridor8 on the same day as our visit. He picks up on Platform 21 being an open studio – but to me all of this stuff seems very fixed and finished. Work in a studio is normally in flux. Should the mistakes be visible?
https://corridor8.co.uk/article/platform-21/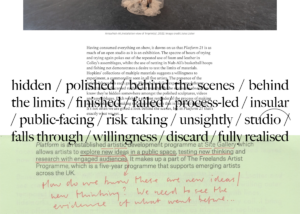 Jump forward to Harsh Light. I log on to see Désirée Reynolds & Eelyn Lee in conversation. I've been at a few Zooms organised by Bloc Projects over the last few years. What I enjoy are the side conversations that start up in the Zoom chat. Collections build of quotations and links. They get bundled up and sent out to attendees. It's a simple but loving thing.
https://www.blocprojects.co.uk/exhibitions-events/2022/harsh-light-11
At Site Gallery – we have a coffee outside. We enter the space through dark, heavy curtains – it almost doesn't feel like we should be entering. The room is so dark – it takes time for my eyes to adjust. Lifting our heads to a twinkling, shattered and fixed, disco ball – each fragment of re-used tracing paper is found by a camera and re-projected.
The second thing picked up is the sound of a second projection.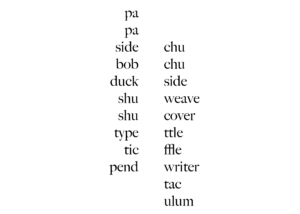 The room is a front-loaded assault. There are x3 artists at Site. It's a bigger space than Bloc. During the talk in the gallery, I am busy writing the sound poem – and taking fractured notes. It's a group exhibition – Soft Loop – I read this in the interpretation after the visit. So much of my experience of an exhibition comes in retrospect – that's why I am a little late with this article. I remove myself from the moment by creating. My entry is to respond.
The interpretation booklet for Soft Loop is especially moving – with dedications and elegiacal work that on the face of it, isn't in your face. We are asked to probe for it.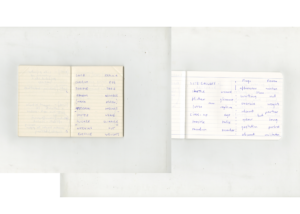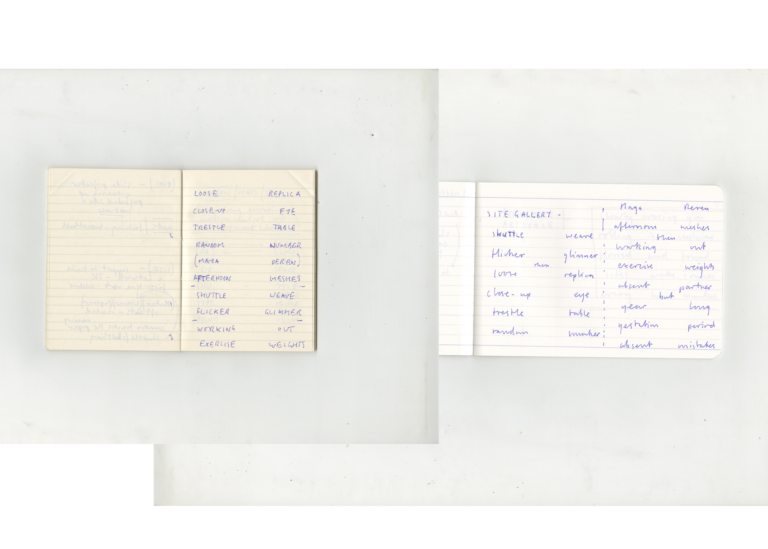 The entry to Yorkshire Artspace is right on the corner of a brutal bit of concrete. I look up the outside and take a photo of the sticky-out things. Next door there is a building site – what'll be getting thrown up there? Inside I feel the soft-furnishings – but I am comforted and bathed by the words. The text of Brook/Hydra is sumptuous – a text bath – word soup – I am in a note-taking afterlife. But I get side-swiped by the term 'loosely site-specific'. How can that be? Those two words jar – specific + loosely.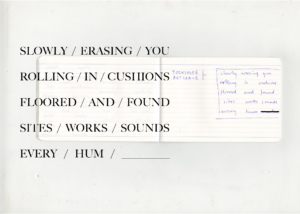 Leaving the final part of Platform 21, we gather again for a coffee and reflect on what we have seen. We attempt to unlock things a little more. What do we know about Freelands Foundation?
Walking back to the station I decide to spend a little longer in Sheffield. I like to be in groups but I also find it hard to shake being solitary. I lag behind before giving my awkward good byes.
I've been writing this in a notebook back in Scarborough, the Thursday after our trip. I pause to think where to go next. I've tried to be honest to notes I took. I've been pretty tired lately. I've dragged my heels with this article. I have let things sweep me up. I am looking for ideas to transfer some energy – sweep me away.
All images and text courtesy of the Artist ©Thomas Robinson / The Aimless Archive.
Head to Thomas's website to see more of his work: https://theaimlessarchive.com 
Join our mailing list
Stay up to date with our current and forthcoming programme, exhibition and events.
We don't share your information with anyone else.