Colourful Seed Packs
Blueberry students get creative with seed packs inspired by the Woodend Community Garden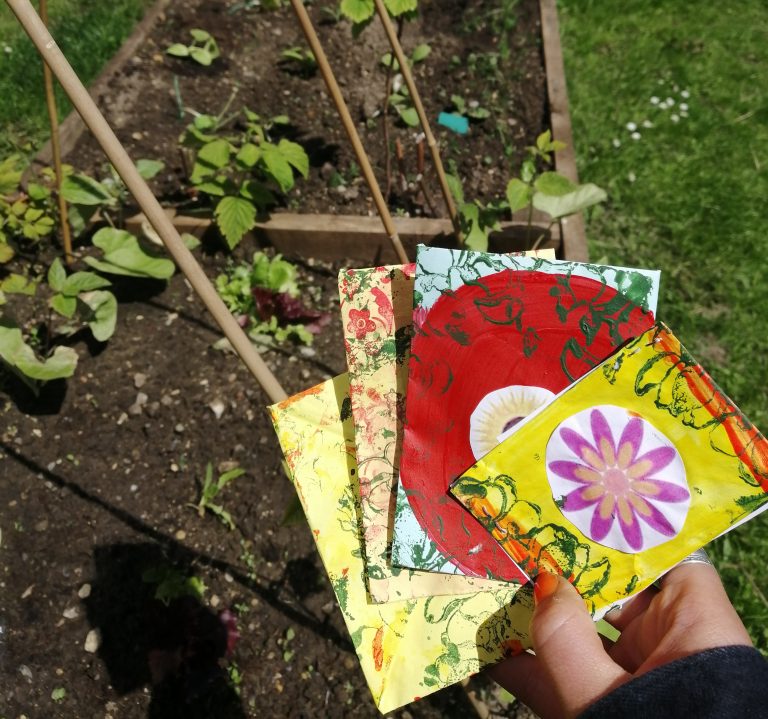 Crescent Arts and Blueberry are currently working together to look after the raised beds at the back of Woodend Creative workspace.
We wanted the tenants to feel more connected with the green spaces that are outside their windows and get more involved in the project, so the students at Blueberry, have designed some fab seed packets (containing sunflower seeds), and written instructions on how to care for the Sunflowers.
Tenants can pick up a free seed packet from Woodend Reception (there is a limited supply!). What we ask is that you take a photo or draw a picture of the progress of your sunflowers! and send them to us via email info@crescentarts.co.uk or tag us on social media @crescentarts (instagram) @crescent_arts (twitter), @BlueberryScarbs
We can't wait to see them grow! If you do not have a green space, but still want to be involved we can lend you a pot and some space outside by the raised beds. 🌷🌱🐝
any questions drop crescent arts a line on:  info@crescentarts.co.uk
Links
For more information about Woodend Creative follow this link: https://www.woodendcreative.co.uk
For more information about Blueberry Academy follow this link: http://www.blueberryacademy.co.uk

Join our mailing list
Stay up to date with our current and forthcoming programme, exhibition and events.
We don't share your information with anyone else.