EVENT: Celebration, Music and Flag Making Workshop and Parade
To mark the end of the current exhibition, we will be hosting a free celebration where we'll be making flags from recycled materials, followed by a walking parade with Andrew through the Woodend Gardens...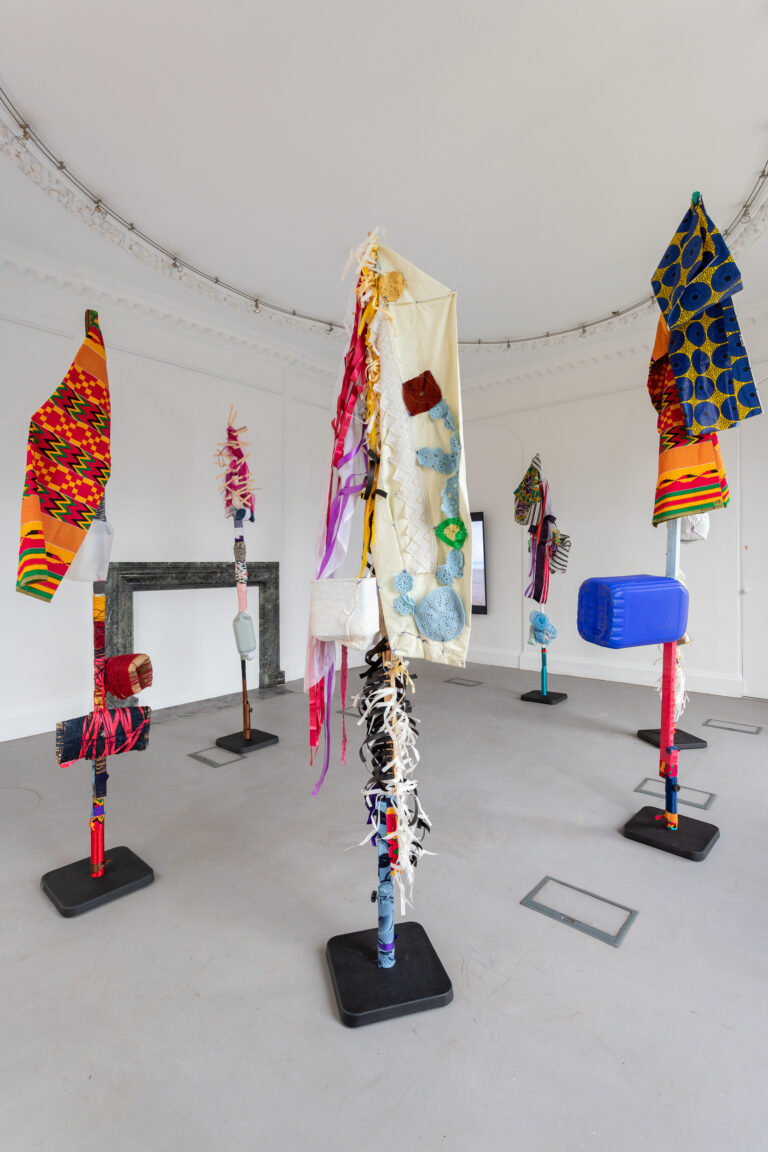 Closing Celebration: Music and Flag Making and
Parade
When: Saturday 18th June 2022, 10.00am-12.00pm
Where: Woodend Gallery, The Crescent, Scarborough, YO11 2PW
Free Event, All ages are welcome children need to be accompanied by an adult
Come and join artist Andrew Omoding on a music making and flag parade to mark the end of his current solo exhibition, 'Welcome to Me Scarborough. To See and Hold my Work.' We will be using recycled materials to make musical instruments and flags inspired by Andrew's, before going on a walking parade led by Andrew with our creations into the Woodend gardens. Participants are then welcomed back to the gallery space for free tea, coffee and cake, and a last chance to see the exhibition, meet the artist and have a chat.
All are welcome to this free event, but please book tickets so we know numbers.
➜ Follow the link to book your FREE tickets: https://bit.ly/3xmTlHh
Read more about the exhibition here…
About the Artist
Andrew Omoding (b.1987) is an Ugandan born, London based artist who creates largely autobiographical sculptural works through an intuitive process of using materials he gathers and evolves around stories describing his life and the world around him. His mixed media sculptures, books and costumes are made using found materials that he weaves, wraps and sews. These works are often activated through performances led by Andrew. Andrew Omoding is a studio artist at ActionSpace, a London based visual arts organisation that supports learning disabled artists.
Read more here.
Accessibility
The Woodend venue is wheelchair accessible, with an accessible bathroom and changing facilities. Download our woodend gallery accessibility guide: https://bit.ly/3NyP5td 
For more information about the venue head to the Woodend website here. The parade route features unstable ground, so please get in touch with Martha if more information needed and our adapted route: curator@crescentarts.co.uk 
The event will be adapted in the case of bad weather