CHILDREN'S WORKSHOP: led by artist Meg Woodward-Hay
Meg Woodward-Hay, a local Gardener and artist brings some CHILDREN'S workshops for the festive season in our Sandbox workspace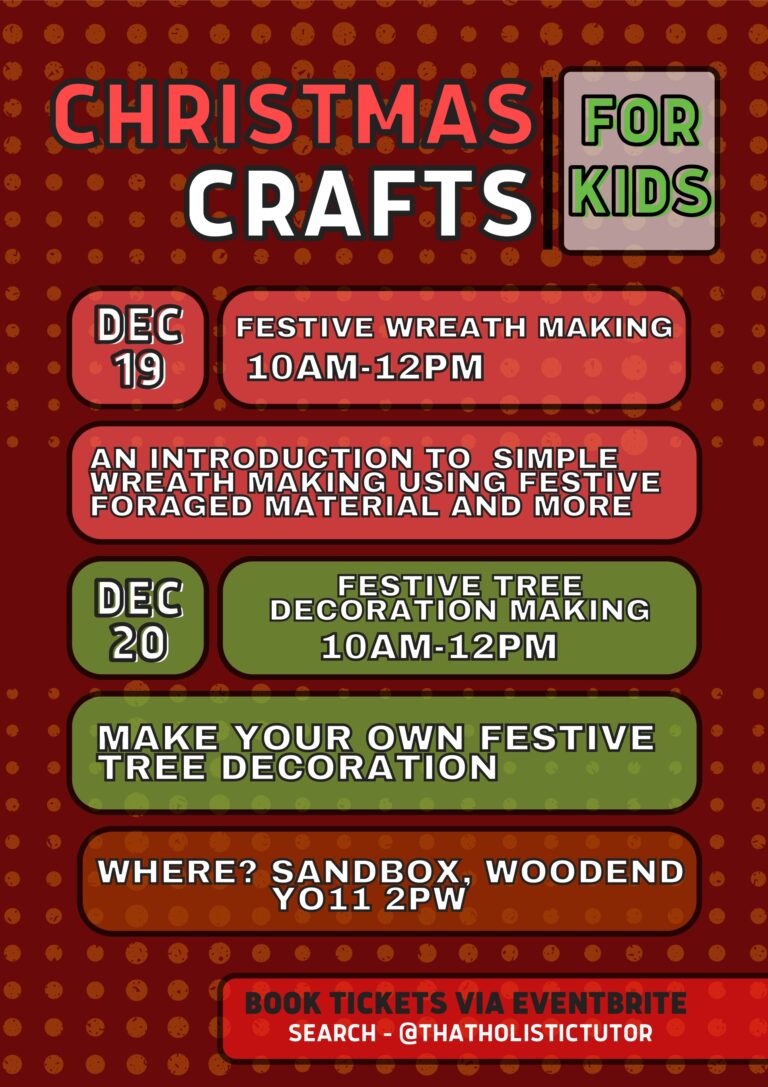 When: Dec 19th – Festive wreath making 
             Dec 20th – Festive tree decoration making
Where: Sandbox, Woodend gallery, The Crescent Scarborough YO11 2PW
Cost: Prices vary slightly; click here for more info
Description: Local gardener and artist Meg Woodward-Hay who we collaborated with on dear plants… brings us some eco friendly CHILDREN'S workshops!
December 19th – Festive wreath making – 10am-12pm 
December 20th – Festive tree decoration making – 10am-12pm
Supplies: All supplies will be provided
Event Programme: These eco friendly events are in response to our current exhibition dear plants…  a collaborative project with staff and students from Crescent Arts, Blueberry Academy and the plants and creatures in our Woodend Community Garden, for more information about the exhibition click here
To see the other events as part of this programme click here
Accessibility: The Woodend venue is wheelchair accessible, with an accessible bathroom and changing facilities. Download our woodend gallery accessibility guide: https://bit.ly/3NyP5td 
Please email Martha@crescentarts.co.uk if you need more specific access information.
Covid Updates: Masks are still recommended to wear unless exempt, social distancing and regular hand sanitizing are both still strongly advised. For more information view our full Covid update here
Tap with two fingers to activate / deactivate this map
SANDBOX, Woodend Gallery, The Crescent, Scarborough, YO11 2PW