Misprinted: An Alternative Zine Workshop
Come join Scarborough Zine Library for a Zine making workshop with a twist!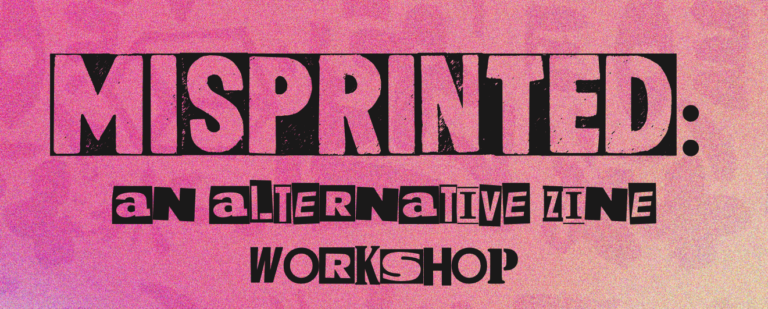 About this event
Come join Scarborough Zine Library for a zine making workshop with a twist; we'll be exploring collaborative mark making and abstract drawing techniques with hand picked music and Scarborough sounds as our guide. This will then be followed with a chance to practice some zine folding techniques. You will also have a chance to have a go at some collage and stamping techiques over the top of your experimental drawings, materials courtesy of Scarborough Zine Library (but feel free to bring your own!) All the while you will be able to explore the zines in the Scarborough Zine Library collection or enjoy a coffee at the Sitwell Cafe while you work.
YOUR MUSIC CHOICES
Workshop attendees are also welcome to request some songs to go into the workshop playlist which will guide our experimental mark making, you are welcome to request some songs by sending us an email at scarbzinelibrary@gmail.com.
Please note: Attendees may inform us of any songs they don'tparticularly want to hear to make the experience comfortable for everyone involved, please let us know in advance.
YOUR SCARBOROUGH MEMORIES
We will also have access to a photocopier which means you are welcome to bring in any paper ephemera i.e. notes, postcards, letters, old photos, doodles, scrapbooks ect. Which you are welcome to photocopy to collage and use for the Zines.
Click HERE, to book tickets to this event…
Access
Venue is wheelchair accessible, with accessible bathroom and changing facilities. For more information about the venue head to the Woodend website: https://www.woodendcreative.co.uk Large print captions are available from the front desk at Woodend.
Covid Updates:
Masks are still recommended to wear unless exempt, social distancing and regular hand sanitizing are both still strongly advised.
This workshop is in response to the current exhibition 'Welcome to Me, Scarborough. To See and Hold My Work' by Andrew Omoding at Woodend Gallery until 19th June 2022.
Welcome to Me, Scarborough. To See and Hold My Work is supported by Crescent Arts, Scarborough Museums Trust, ActionSpace and Arts Council England.